Plastic modular conveyors manufactured by ST Machinery can be designed to incorporate cooling fans, which are neatly housed underneath the conveyor belt surface.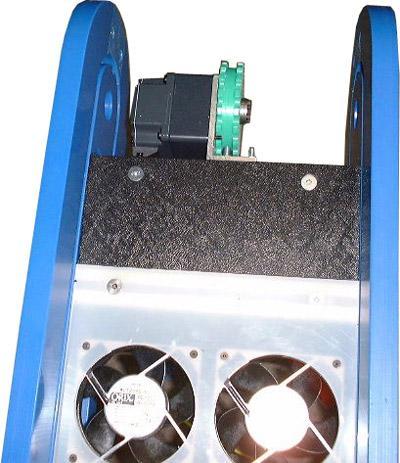 Typically used in the plastic moulding industry, conveyors with integral cooling fans allow rapid cooling of plastic components prior to arrival at the next manufacturing process.
Cooling conveyors are tailor designed to suit customer application requirements with attention to the number, size and speed of the cooling fans along with speed control of the conveyor itself.
Cooling Conveyors offer a highly effective solution for product cooling control through 22% open mesh belt, and are available with a wide range of options for varying conveyor belt widths and lengths.
Select 'cooling fans' in the ancilliaries section of the conveyor enquiry form and we will contact you to discuss your exact cooling requirements during the quotation phase.