ST Machinery conveyors can be designed to incorporate Plate Metal Detectors, neatly housed underneath the conveyor belt surface.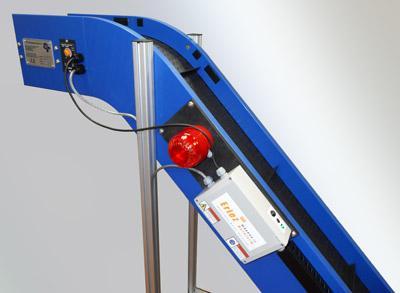 Plate Metal Detector Conveyors tailor designed to suit customer application requirements.
A cost effective solution to particle detection, both ferrous and non-ferrous.
Plate Metal Detectorsare widely used in applications such as feeding granulator or shredding machines.
Available in a wide range of sizes for varying conveyor belt widths, the sensing height of the detector covers whole belt width.
Small, lightweight control unit.